Head over to iTunes and subscribe to Me Being Crafty so you don't miss an episode! You can also subscribe on stitcher.
Welcome to episode 031 of the Me Being Crafty podcast, where we explore creativity in your life.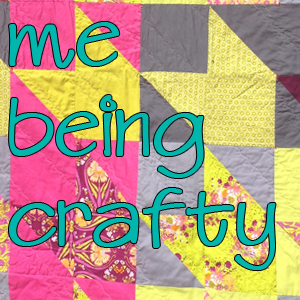 In this episode I am recapping a a few more of the early episodes I did, this time episodes 008-014.You may have noticed that I changed the intro to the podcast and I am super excited at what is to come! I've been online for years and years (read my story here) and am thrilled to move in this new direction.
You may notice that this blog post is a day late – sorry about that! But if you subscribe to the show, you got the podcast on time on Thursday.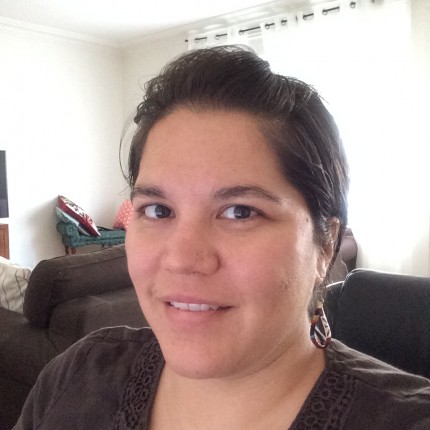 My vision for the show was to talk about what someone does to express their creativity and I realized right away that sharing how people got started – how they grew up – what the first thing they made was – who taught them to make whatever craft they were doing – these things are important. I firmly believe that we need to know our past – we need to know where we came from not only who taught us when we were young, but who taught them. The story of who a person is, is often a wonderful one.
And while I will still be talking to creative people, I am also going to also focus a bit more on the business side of things because one of my favorite things is to see and talk about the behind the scenes of it all. When the Oprah show was ending, they did a Oprah Behind the Scenes which was all about her staff and the guests and the work that went into producing the show – and I really loved that. So look for more of that to come!
Recapping episodes 008-014:
I had a good visit with my friend Andrea House of Tickled Peach about being creative after you have children and how that changes things. Andrea struggled with postpartum depression and anxiety after her sons were born and for her that meant she felt alone in everything. Postpartum depression is common and if you need help, please ask for it. It can be hard when you have little kids and any creativity you have can often be put aside while you care for them. Andrea and I talked about the role that social media can play because people often show the nice parts of their day – the clean houses and perfect looking living rooms. And I'd like to say a big congratulations to my friend Andrea, she recently announced she and her husband are expecting another baby!
I have been contacting some Native American artists so I can share their story with you on the podcast and the first native artist I spoke with was Alorha Baga. Alorha is a beadwork designer and teacher as well as a youth group coordinator currently living in California. Teachers of all aspects are important so if you have the skills to each something, I hope you are doing so!
Allison Dutton recently shared a freezer paper tutorial and I've never done that kind of sewing so I am excited to try. Allison is blogging over at Allison Sews and I love her sewing and I encourage you to check it out. She has pattern tested for a few different projects so look for those if you are looking for a new pattern to try.
I am so excited at what Tracey Wirth is working on! She has been sharing fabric designs and she has been very proactive in her journey toward being a fabric or surface designer. When I interviewed her she said to be sure not to let technology hold you back from trying something – to fabric design or quilt design you often need to know some different computer programs but don't be scared to trying them out. Tracey has shared that she's taken a class on the Creative Live website as well as made cold calls to fabric companies to set up meetings. I love that she is putting herself out there like that!
In episode 12 I talked to Sandi Sawa Hazlewood about her journey with quilting. Sandi started out in the scrapbooking industry and when she turned to quilting, she jumped right in. She talks about her first purchase being during a vacation and that she bought five yards of the same fabric. Her experience in the scrapbook industry was a big help with her quilting because of what she learned about color and also taught classes.
I met Nicholas Ball when I attended the Fat Quarterly Retreat in London last summer and I was struck by the Vegetable Patch Quilt he made. Nick's advice is to just do it – don't be scared to mess up or not put something together the right way. you can't have success unless you have failure. Nick posts his work including quilt blocks he makes for swaps and he also has shared a tutorial that featured a tree quilt block, which I used to make a mini quilt.
Christa Watson has been teaching for over 17 years and sewing for over 20 years. You definitely need to stop by her website because she shares tutorials and her patterns and quilt alongs. I love quilt alongs because you can see what others are making at the same time as you are, but also because the breakdown of the steps is left on the website long after the quilt along is finished. I have found that people will also share any tips for sewing something along the way, maybe there is a more efficient way to make a block or section of a quilt, and it seems like there are always modifications that people make to a bag or purse. Christa also shared her advice to just go for it because the voices that are doubting you are often only in your head.
Once again I am thankful to my friends for being on the show. Everyone has great advice to share about crafting, and most of it has been quilting, but the principles can be applied anywhere. Don't be afraid to do something.
I am still making something every day and I am making a lot of progress on my projects. I always have a long list of things to make and it's fun to see something come together when I look back at a week's worth of photos.
I hope you have been able to be creative every day – or at least as often as you can. I realize that I watch a lot less tv when I am really focused on making stuff.
A reminder of where you can find me – Me Being Crafty facebook page – Tsoniki on Instagram – Tsoniki on Twitter 
Listen to episode 031 and let me know what you are working on!
Leave me a comment and let me know how you were creative today. Me, I'm quilting a baby quilt.