Head over to iTunes and subscribe to Me Being Crafty so you don't miss an episode! You can also subscribe on stitcher.
Welcome to episode 049 of the Me Being Crafty podcast, where we explore creativity in your life.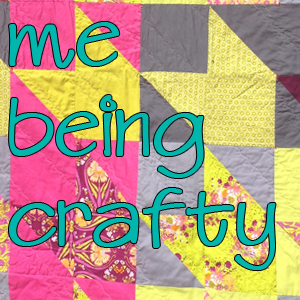 In this episode I am recapping episodes 008-021! I meant to do recaps at a more frequent pace, but that got away from me.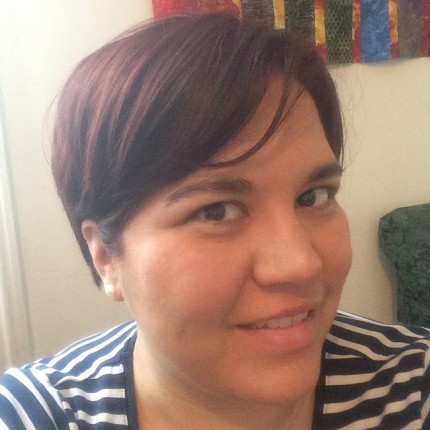 I love doing a recap episode. I enjoy remembering my visits with people and looking back at what our conversations were about.
Episode 008 – My friend Andrea House and I visited about her website, Tickled Peach, and her experiences with postpartum depression. Andrea has good words for people based on her experiences so I hope you listen to this or recommend it to a friend if they are struggling.
Episode 009 – Alorha Baga is a beadwork designer as well as a youth group coordinator,
Episode 010 – I found Allison Dutton's website when she shared the Falling Leaves pattern. We had a fun visit about her sewing journey, and social media. At the time of our visit she had just started her website, though she had been active on social media for a lot longer.
Episode 011 – Tracey Wirth and I have a really fun conversation that you just have to listen to! We talk about her experience designing and how we can't let anyone hold us back. Tracey and I met a few years ago at Sewing Summit and she is doing fun stuff!
Episode 012 – Sandi Sawa Hazlewood now has a podcast of her own and I am happy to be an influence on her decision to start her show.
Episode 013 – Nicholas Ball and I talk about his journey with quilting and his amazing veggie quilts. He's recently been on the Quilt Monkey show on QNNTV.com and showed how he does the veggies, such a great technique!
Episode 014 – I loved being able to visit with Christa Watson because I love hearing the story of how someone started and how their journey has gone. Christa has been quilting for years and years and she's learned so much along the way, and she's taught so much along the way too. Her website is full of tutorials and quilt alongs so be sure to check her out.
Episode 015 – It was so great to be able to talk with Julie Persinger. Julie had a podcast, CraftBorg, which was so awesome to listen to, we were a part of those early craft podcast back in 2005, 2006, 2007. She has a quilting business now and I am getting ready to send her a quilt of mine!
Episode 016 – If you don't know May Chappell or the force behind it, Lee Monroe, head on over for a listen to hear the story of this woman and her business. I love anyone that recognizes their Grandparents too.
Episode 018 – At the end of 2014 I talked about my plans for 2015 – using the bullet journal, working on the year of making, thinking of a word for the year.
Episode 020 – I picked my word for the year! Embrace – something I am happy to report that I am still thinking about frequently.
Episode 021 – My visit with Jennifer Ackerman Haywood was a long conversation about Jennifer's experience and life with art, of being a journalist, and writing about art and craft in her community. Her CraftSanity podcast and website are a fantastic resource for anyone interested in hearing the stories of artists.
A reminder of where you can find me – Tsoniki on Instagram – Tsoniki on Twitter – Me Being Crafty facebook page
Listen to episode 049 and let me know if you have a favorite episode, a favorite interview I've done, or if you have a suggestion for someone you would be interested in hearing on the show!
Leave me a comment and let me know how you were creative today. Me, I'm sending out my last two mini quilt swaps. I'll have more on this in future episodes!